We are proud to be one of the first companies in the UK to be a approved Mitsubishi Electric Diamond Quality Partner. Only 23 companies have achieved this status and is based solely on quality.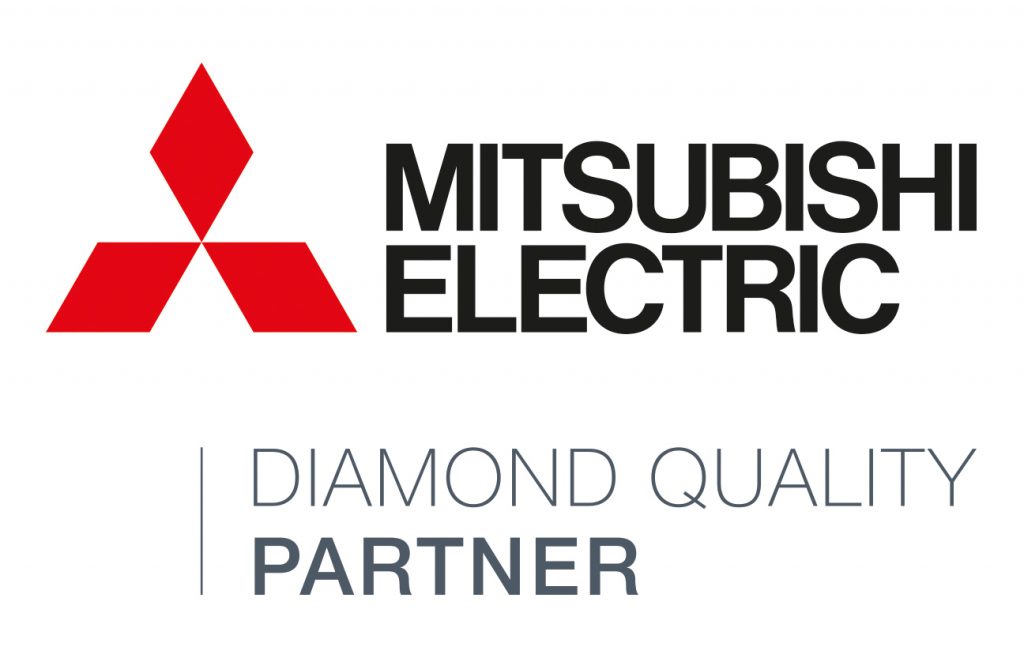 This new initiative was launched on Wednesday 21 June 2017 and is aimed to create a new level of partner to mirror Mitsubishi Electric's high quality, by installing their equipment to the highest standards and ensure we have trouble free operation for the life of the equipment.
Key to the new partnership will be regular on site audits, carried out by Mitsubishi Electric, with consequences of being removed from the scheme if the standards are not maintained.
This scheme is backed by the leading contractors in the UK and as a group we are more than happy to support this initiative to help grow and maintain the standards within the industry.
This new partnership provides a platform for further enhancements and we will share any updates in the future.
Mitsubishi Electric should be applauded in their efforts to improve the industry standards and continuing support for those contactors who try their best to maintain the highest standards possible.
For more details please see  http://www.temperaturecontrol.co.uk/new-projects/setting-new-standards/